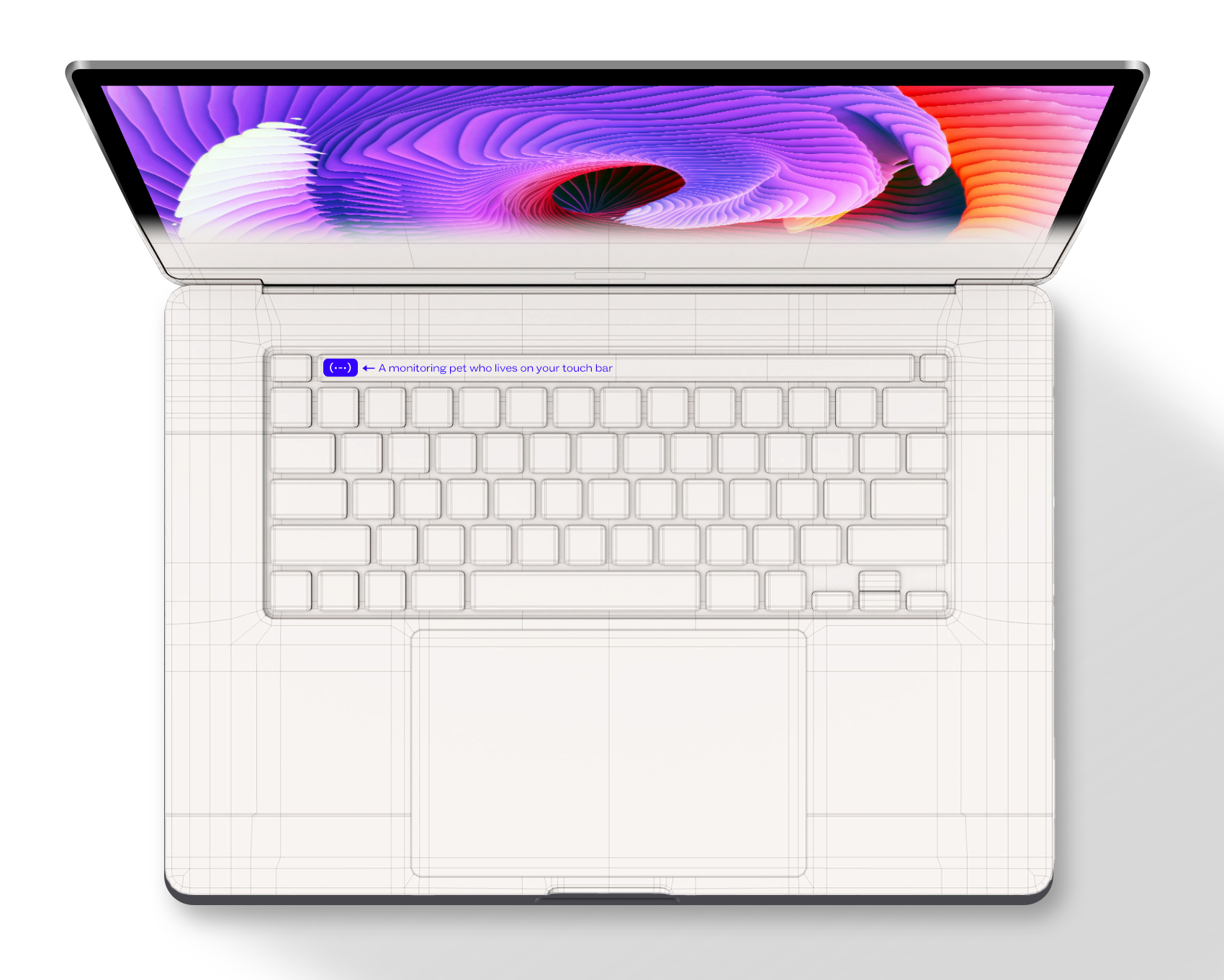 (R)Pets

Mac software development (swift)
& advertisement direction
Apr.2022




Technology advancements and the spread of pandemics have increased the amount of time we spend on laptops, particularly while learning or working remotely. Everybody uses laptops for a different reason, but universally, an overly long period of focus will bring various potential harm to our bodies.

This project is looking for a new software that can monitor our laptop-using time without applying instructive voice or disturbing users. That's the born moment of (R)Pets: a monitoring pet who lives on your touch bar, which employs emoticons to reflect on the user behavior. (inspired by

Emoticon Generato

r)

No image, no color, no sound, only subtle accompany.

Unlike other touch bar pets, (R)Pets functioned exactly the opposite way. The more you type on your laptop, the sadder your pet becomes. Reversely, if you go take a ten minutes break, the pet gets happier.

The name '(R)Pets' is inspired by the diversity of meaning behind text-based emoticons. As the default face is set to an emotionless (·-·), the "·-·" inside brackets means R in morse code (a happy coincidence!).

---

Exploration:
Emoticon generator is a simple tool to generate infinite text faces, the pool of outcomes is still growing as I update my punctuation list.