Callic Roman Variable
Font Family

type design
Dec.2021
used in this website
Indigo Design Award 2022 silver winner


11th Founder Type Award shortlist

Introducing Callic - a versatile and sophisticated Roman font family, inspired by the timeless beauty of Cancilleresca broad pen calligraphy. The font family embodies the perfect balance between elegant script and clear, legible text, making it the ideal choice for a wide range of creative projects.

Callic's design is rooted in the fluid motion of calligraphic strokes, and it's this attention to detail that gives the typeface its unique character. The serifs are carefully crafted to ensure a seamless transition between the calligraphic style and the legibility of a text typeface.

To ensure maximum versatility and usability, Callic is built with two controlling axes - weight and optical size. The weight axis ranges from 300 to 700, while the optical size axis ranges from 6 to 36, providing users with complete control over the appearance of the typeface. Whether you're looking to create a bold and impactful design or a delicate and elegant work of art, Callic has got you covered!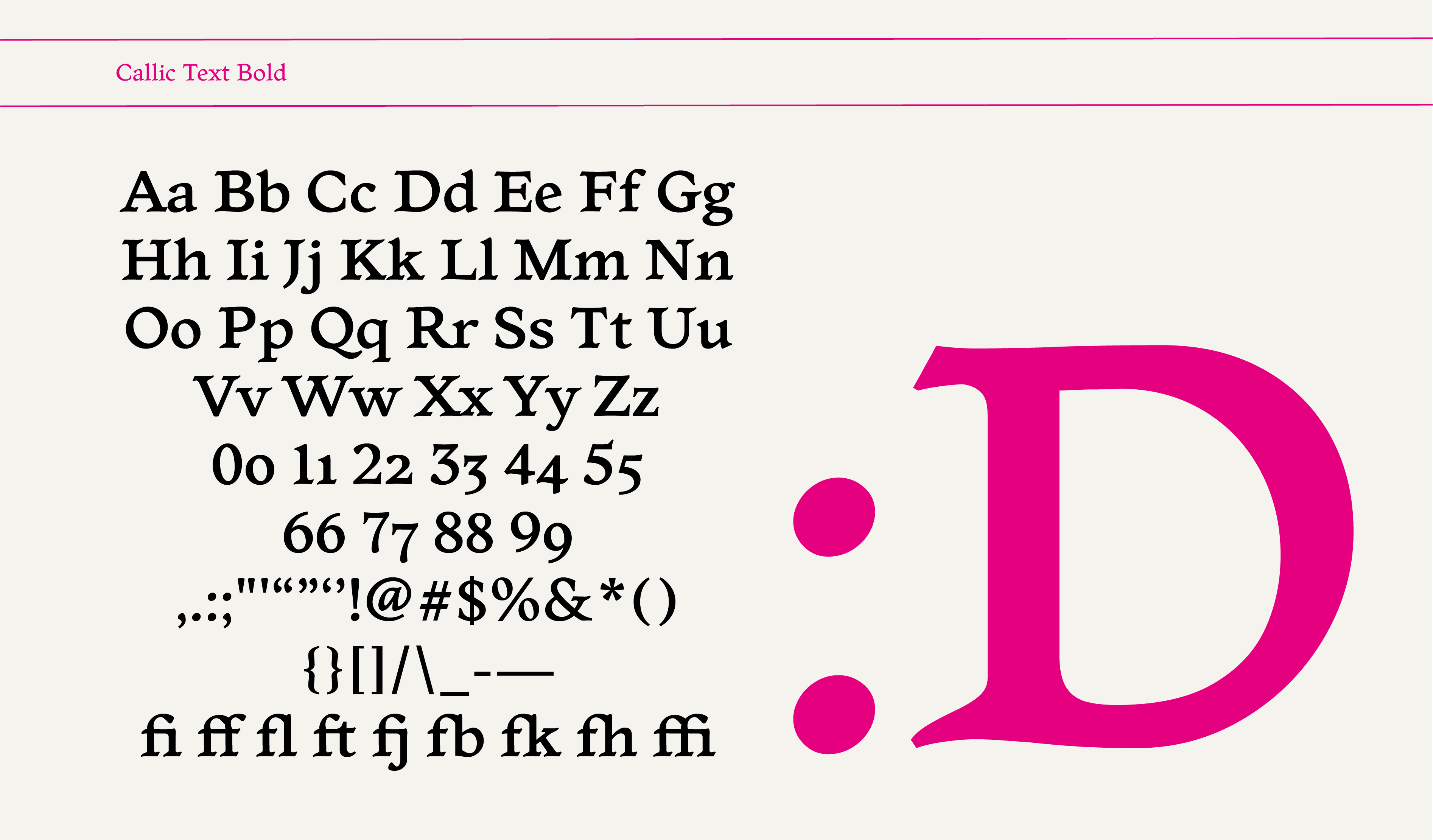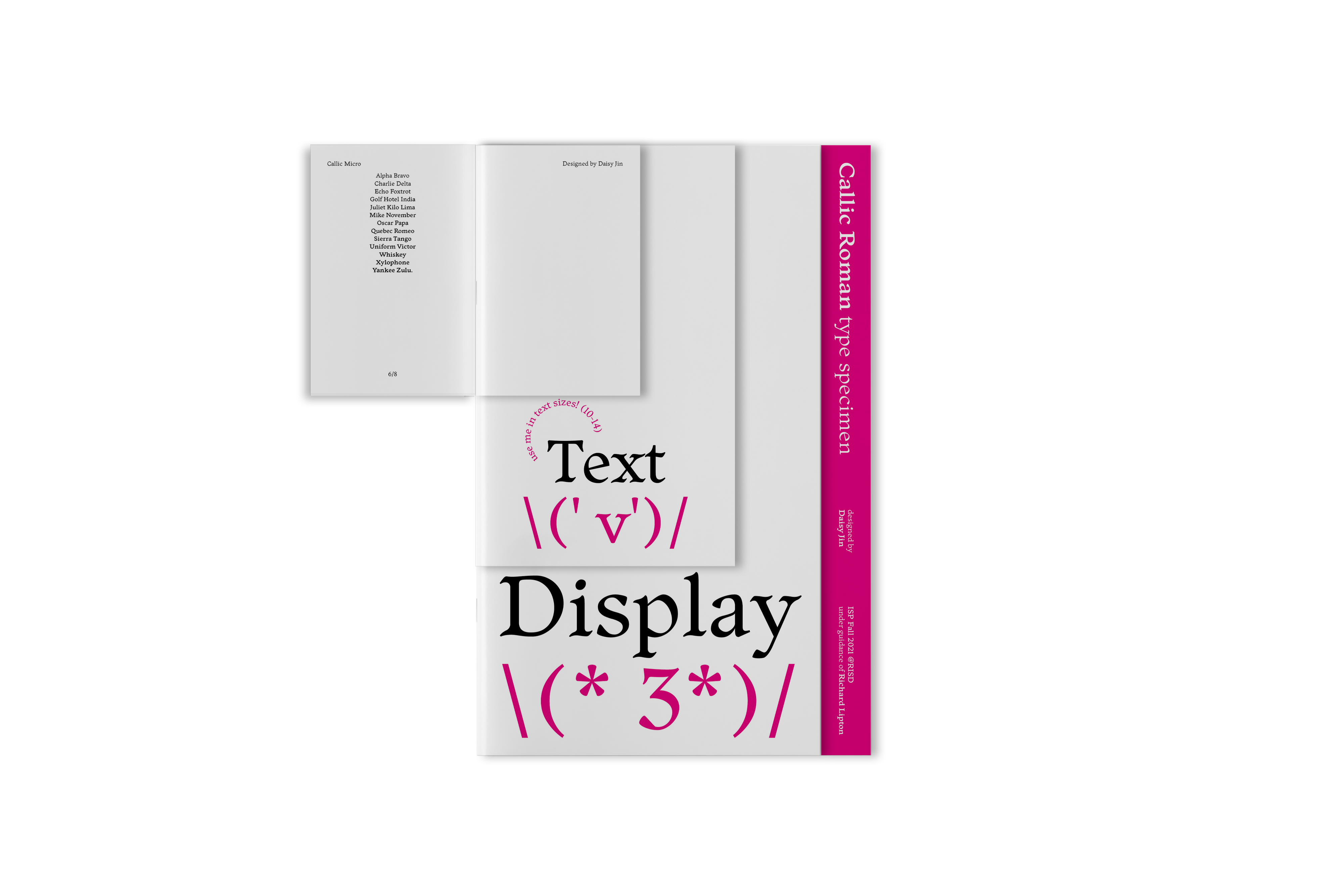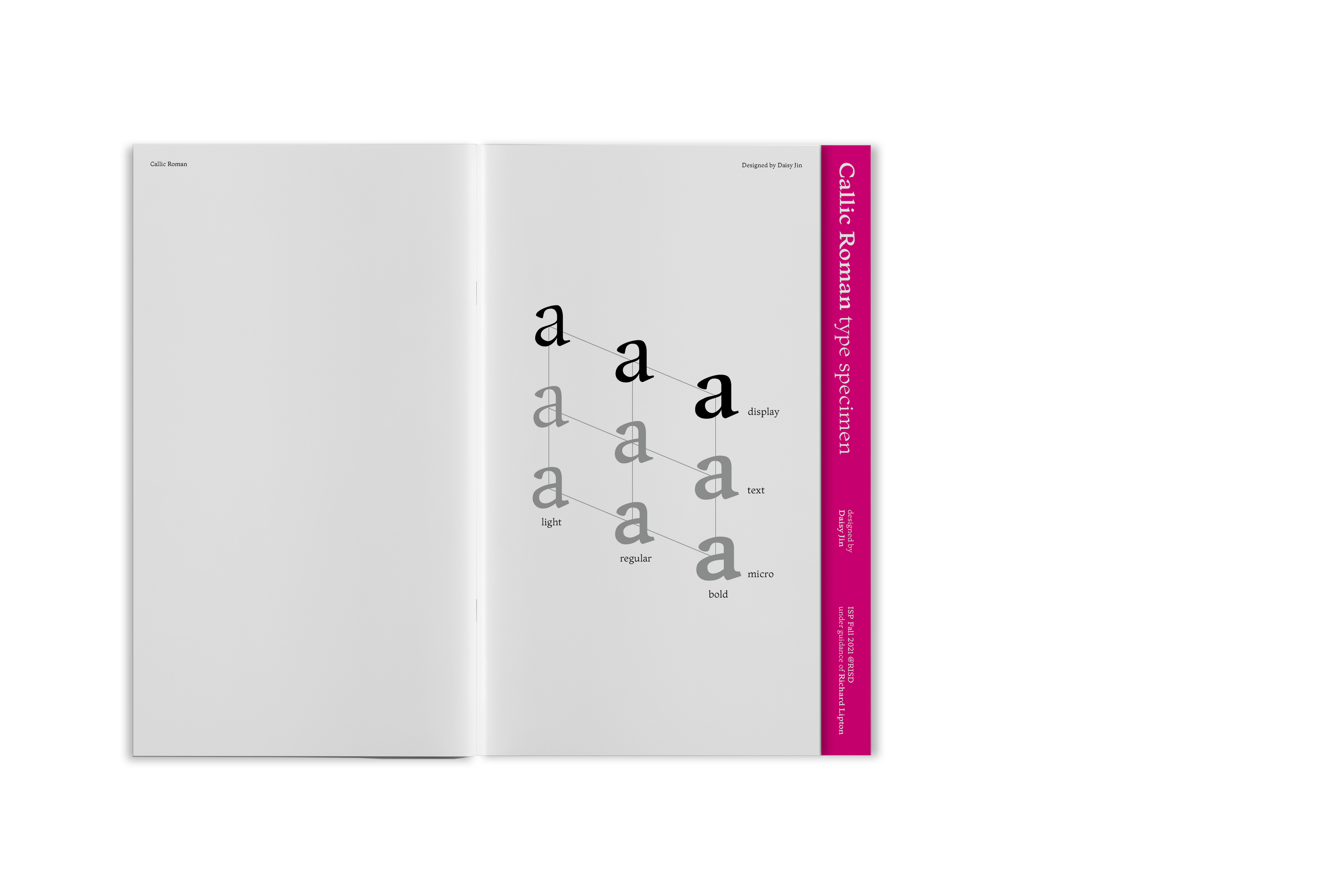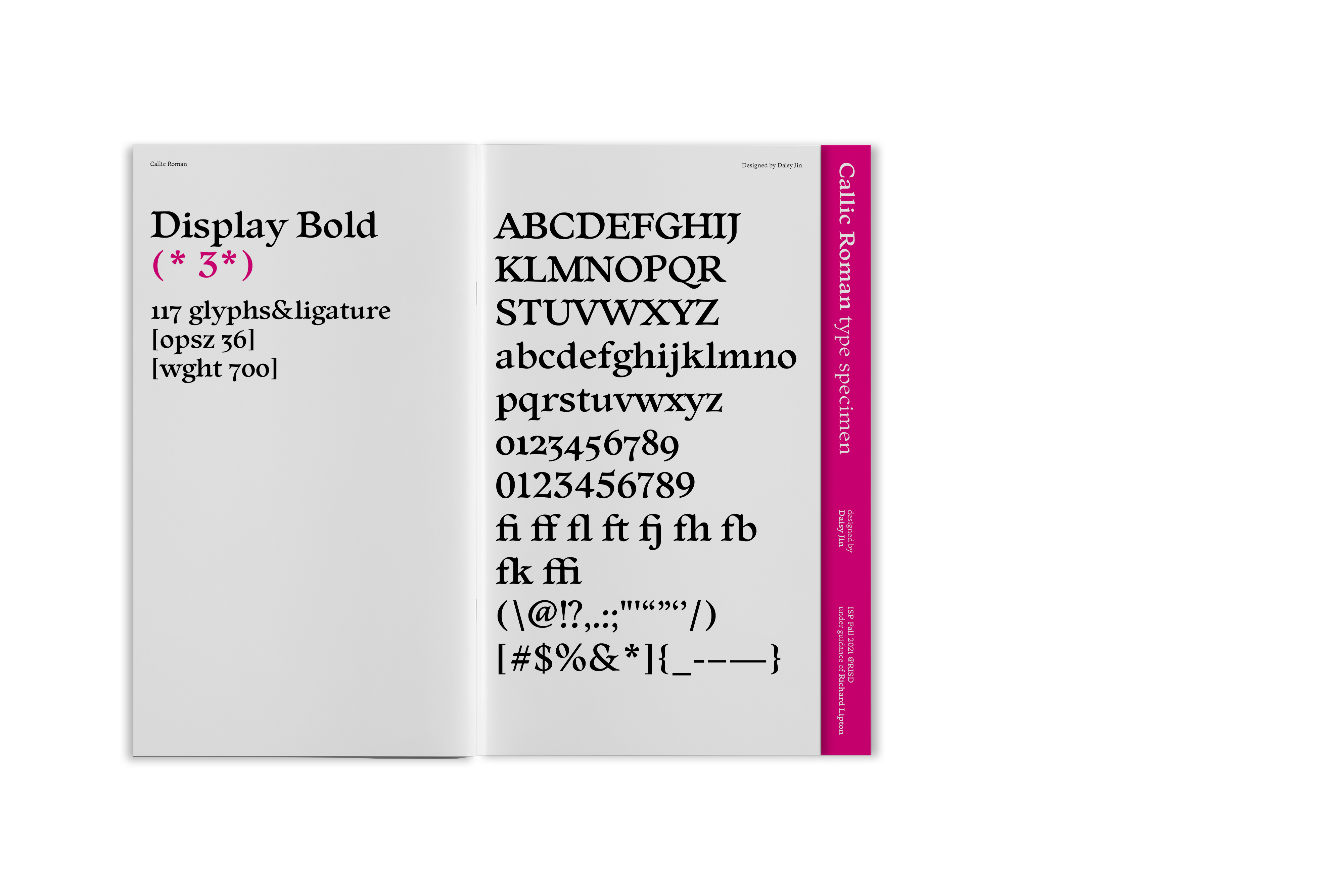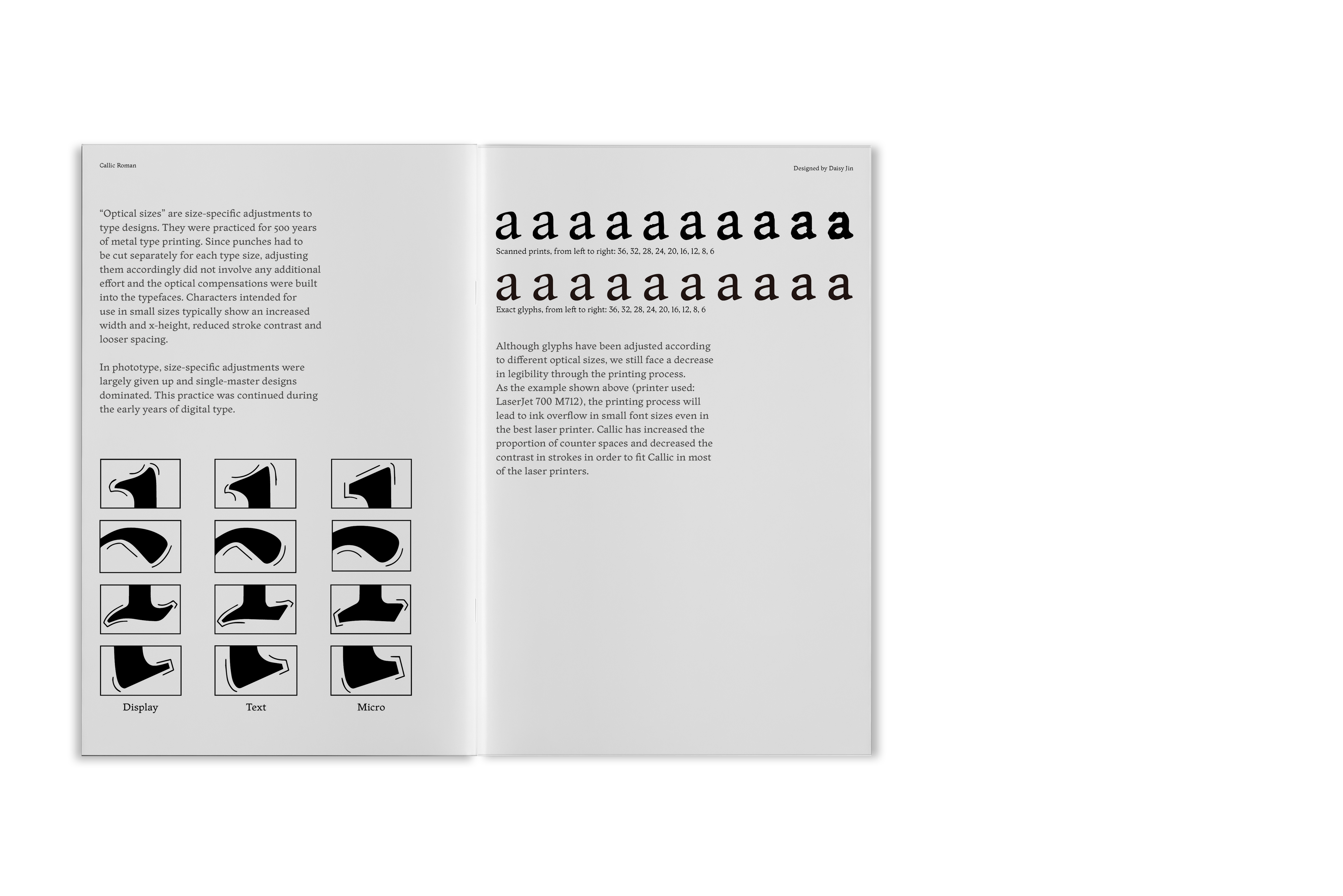 Please feel free to reach out and try the font